On August 1, 2021, 3 Media Network introduced their very own tv channel 3 Music Tv to the general public. The 24 hours channel kept our screens active with top rated music videos, playlists, exclusive music video premieres, unbeatable award shows and top notch 360 event coverage for over a year. The Tv station is officially launched.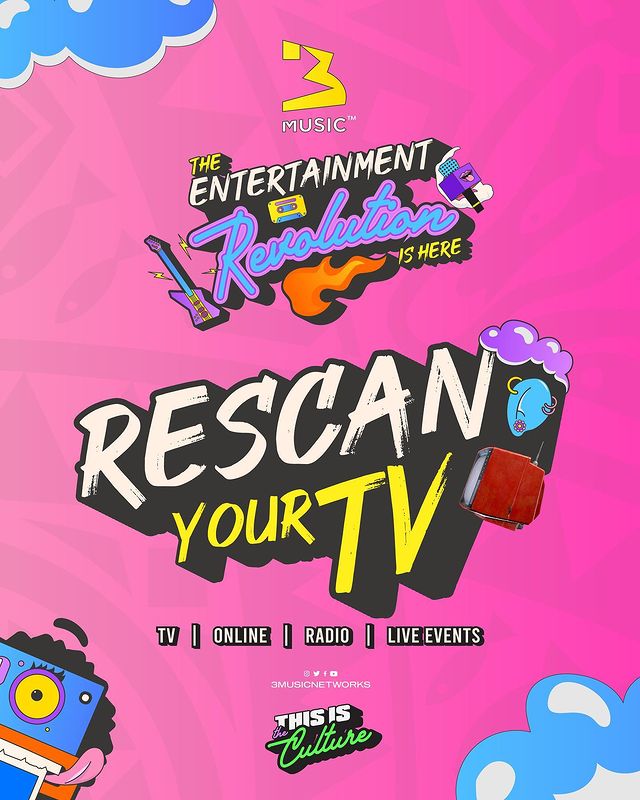 The launch took place at their premises on September 16, 2022 and operations will fully begin the week after. Being a youth focused media house, their contents will look to target the Gen-Z and millennials. Introduction of their content which centers mainly on entertainment, lifestyle, fashion, art and pop culture looks to stir up the interests of the youth took place at the launch.
A state of the art facility infused with modern technologies for creating high definition content is what 3 Music Tv boost about. The facility is conducive for content production. All content will simultaneously run on TV, radio and online live.
Many dignitaries, media and entertainment players honored the occasion to witness the unveiling of the brand. Associated with the slogan 'This Is The Culture', 3 Music Tv is ready and set to offer the best contents to its viewers and also to dominate the media and entertainment industry.
3 Music TV is here!!!!