The witty title for his just-released single is a popular term within his Music Clique,
Lawada Republiq
. He intends to look smart and popularize it with a song he titles the same. "Wotelewoea", an Ewe parlance which translates as "Can You Do It?" or "You Sure Did It?"
 About The Song "Wotelewoea" – The Concept:
"Wotelewoea" is a 'low-key' Togo slang with a joshing remark. The term "Wotelewoea" is mostly used as a droll on the streets by Togolese guys which normally comes along with a smirk in response to remarks from other fellows in a group conversation; it is mostly used as a way of disapproving or doubting what one says in a group especially when it sounds too good to be true or unreal. Though not so popular, Chief One employs the word to make it a more popular and vibrant slang.
The Production: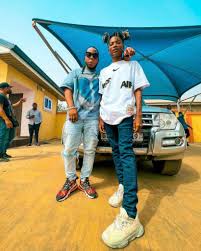 Chief One again uses indigenous ensembles in the production works as he teams with his resident Producer/Sound Engineer,
Hairlergbe.
With the indigenous sounds from his home region, Volta, he infuses local percussion and a touch of the new amapiano craze but with a touch of heavy African drums to defend his originality. Chief One and Hairlergbe have always had a flawless synergy with multiple works in the studio. Hairlergbe seems to steal the soft spot of Chief One from any other Music Producer. Chief One has always had direct involvement and co-produces his songs recorded with Hairlergbe.
The Style, The Versatility, The Multi-Lingual Appeal, The Delivery: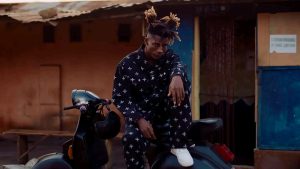 Chief One uses a snoozy vocal style to deliver this song with dense and well-crafted lyrics in his baritone voice. His funny style of lyrics was spread across his native language, Ewe, as well as English (Pidgin) to get the cross-market appeal. He is a Young Ghanaian wild talent who broke out this year in January 2022 with a debut EP titled "Here I Come", spanning almost 3 million organic streams across varied online streaming platforms.
Credit: Elorm Beenie