Ghanaian Mixtape, Artist DJ and Entrepreneur DJ Mic Smith have come through with a very impressive good jam calls it "Ufunani" which featured  Robot Boii, MJ, Pure Vibe & Seven Step
DJ Mic Smith with soo much excitement took to his Facebook page to share with his fans his new project and how grateful he is to them for holding on to him.
He wrote.
" The wait is over! Vibe to my brand new Amapiano Vibe titled Ufunani with Robot Boii & MJ. Pure melodies & base for your ears. Ufunani OUT ON ALL STREAMING PLATFORMS" lnk. to/Ufunani 
Watch The Video Here.
About DJ Mic Smith
Micheal Owusu known as DJ Mic Smith is an event, club, radio, mixtape and artist DJ and also an entrepreneur from the republic of Ghana.
He also currently holds 4 awards and 6 nominations; 2 awards with 4syte TV for DJ of the year, The Redbull club DJ of the year award[2] and Best Mixtape DJ with Ghana DJ Awards.[3] Mic Smith is also the official DJ for EL signed to the highly successful Ghanaian record label BbnZ live.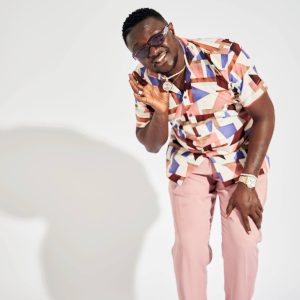 Beyond the scope of his work at events and clubs, Mic is also a recognized and talented mixtape DJ, with recent releases including his unique Shutdown riddim release in collaboration with Yellow Moon Records which pioneered a new way of Ghanaian DJs collaborating with artists. The riddim featured 12 individual tracks from the following Ghanaian artists: BET Best International Act Africa 2015 winner: Stonebwoy, MzVee, AK Songstress, Choir Master, Vybrant Faya, Eye Judah, Trigmatic, Mr Eazi, Episode, Shatta Rako, Aphecktion and Mighty Faya. 2015 pre-birthday releases- 'Rushing'- featuring Kwaw Kese, 'We Just Landed' featuring EL, C-real, Stargo, Gemini and Joey B, 'I no Get Time' featuring Manifest, American Passport refix ft E.L. and one of his earliest mixtape releases called the 'Da reminda featuring E.L and Scientific. The latter obtained an award for best mixtape DJ in 2012 at the Ghana DJ awards 2013.
Off late, Mic was also made one of the host DJs on the youthful Ghanaian radio station, y (107.9) FM in 2014 having previously begun his radio career the previous year as one of the new hottest recruits on Live 91.9 Fm. He currently is on air with Kojo Manuel on the DrYve every Monday to Friday from 3 PM to 7 PM.
Recently DJ Mic Smith and Kojo Manuel put up a surreal performance at the just-ended Global Citizen Festival in Accra. YFM's finest duo, DJ Mic Smith and Kojo Manuel (Hypeman) announced their presence on the global stage and thrilled the crowd with electrifying performances.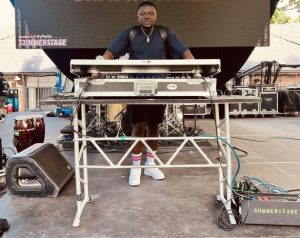 The illustrious DJ, Mic Smith from the turntables flagged Ghana's music up high with back-to-back hits from the High-Life era through to Azonto and a blend of new school music. The only hype duo of the night wowed fans after an enthralling display, holding patrons together as early as 3 pm down to 7 pm when the festival officially began and maintaining audience retention in-between performances.
Watch The Video Here.