Ghanaian contemporary Afrobeats, Dancehall singer and songwriter, Grace Yalley, also known as Kissys, is excited to share new music with her fans. Following the release of her recent single," Katapault " and " Yen-ko-di " afterwards, Kissys has emanated with a new release titled " BamBam " complemented by production from " Thompson Records have also known as T-Records" the Record Label managing Her and an exceptionally talented producer, Acodeman Short.
About the song, kissys shared that, " BamBam was made for every beautiful woman out there trying their best to make their husbands or boyfriends happy in their marriage or relationship, Kissys explained.
She also added that " I see a lot of girls not being appreciated by their partners the way they should be, after all the sacrifices they make. This situation played a role in the way I made this song".
Speaking on working with Kissys, Acodeman Short said, "Kissys is easily one of the most talented musicians I've been blessed to work with ever since we met at Prime Studio Reality Show. She is always in the studio ready to work. " Bambam " was recorded whilst we were having a conversation in the studio and a similar story popped up. We decided to create something with it the same Day."
"BamBam" will be accompanied by a Quality yet pleasing music video which will activate the story behind the new song.
"I can't wait for my fans to hear this one, This song sounds so different and my way of doing music has improved and I've grown a lot musically," Kissys added regarding her upcoming EP which will soon come out.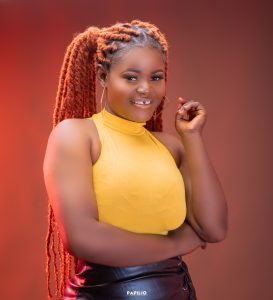 Kissys displays an excellent melody vibe on "BamBam" as she effortlessly flows over an afrobeat production by singing in English. It's both a singable and danceable song for the sensational Ghanaian upcoming Superstar, Kissys and Afrobeat Lovers Worldwide! The song is available on all digital streaming platforms and its audio slide is out now on YouTube.
Watch here:
You can also get to stream and listen to her many other songs on also music stores
Ditto
Boomplay
https://www.boomplay.com/songs/101769674?srModel=COPYLINK&srList=WEB
Audiomark
https://audiomack.com/kissys_gh/song/bambam-1