Award-winning singer-songwriter and actress, "Yaa Yaa has majestically graduated in a different kind of stage in Waterloo with her new master's degree at the University of Waterloo in Wallonia, located in the province of Walloon Brabant, Belgium.
Yaa Yaa started her career as Bertha, auditioning for 'Stars of the Future in 2009 with Whitney Houston's song, 'Greatest Love of All. She and her brother, Kankam, after they both auditioned in Kumasi, Ghana, made it to the semi-finals.
Yaa Yaa was picked as one of the final 12, but unfortunately, her brother was unable to contest further in the competition.
She went on to win the competition. Yaa Yaa considers the win the starting point of her career. One of her prizes for winning 'Stars of the Future was the privilege of being an MTN Ambassador for one year. Her tenure with them was successful and MTN continued to renew her contract consecutively for the next two years following her win. As organizers of the reality television show, Charter House managed Yaa Yaa for two years.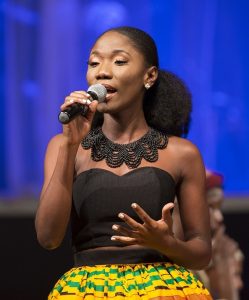 Her first two singles were; 'Am I' featuring Sarkodie, then 'Incredible' written by Chase. She then followed with a feature on a song by Okyeame Kwame "Faithful" which shot her to fame. Afterwards, she remained an independent artist until starting her own label, Pyramid Entertainment, which she currently runs. Her other songs are "Kae", "Dumb Drum" and "Koryor".
Her debut album "AGOO" was launched at a private event in Accra in February 2020.
Yaa Yaa boasts of a diverse vocal range but settles within the genres of Soul, R&B, and Highlife music. She plays the guitar and xylophone. Yaa Yaa's music is written in and sung in both English and Twi. She admits most of her songs are derived from personal experiences.
Yaa Yaa described her time on the show as, "a very challenging moment in my life."
She was young at the time, only 19-year-old.
"I hadn't been on stage ever in my life," she said.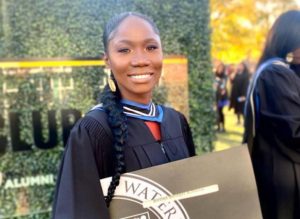 Fast forward a decade, and the award-winning singer/songwriter is a veteran of the music industry and has found a new way to challenge herself by expanding her brand.
"It's just been something that I've always felt is a part of my journey," Yaa Yaa explained.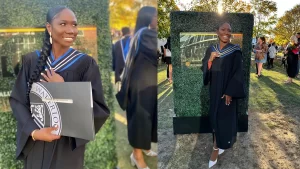 In 2017, she started a vocal training practice in Ghana. She says the business took off quickly, to the point where she admits she needed a little help in order to keep up with demand.
"I needed to find a solution, and I was like, 'let me find a school that can teach me this.'"
That's when she found the University of Waterloo Conrad School of Business' one-year master's degree in business, entrepreneurship and technology (MBET).
Yaa Yaa also holds a degree in fine arts, theatre arts and music from the University of Ghana School of Performing Arts.
"I remember when she applied. I was quite excited that she applied," MBET Director Christopher Holt explained.
"She's been a linchpin of the culture, this really magical culture we get when we mix all these diverse individuals together," Holt continued.
"All of whom have the same passion for something new, to create change in the world."
The music star has now graduated with her master's degree, adding to her long list of accomplishments.
"The sky is the limit. In fact, it's not the limit, it's the starting ground," Yaa Yaa explained with a smile.
She says she is now ready to expand her vocal training practice on the international stage, while embracing her life experiences, including her time in Waterloo.
She explained many of her friends second-guessed her move to the cold climate, but she assured them she would enjoy the cold.
"It started snowing and I was like, 'oh yes, snow.' I was just playing in the snow, I had a lot of fun." she said with a giggle.