For Field Marshall, creating music goes beyond just putting lyrics together or just rhyming on any beat. He puts in the work every time and it's evident in all of his song releases from past years to the present.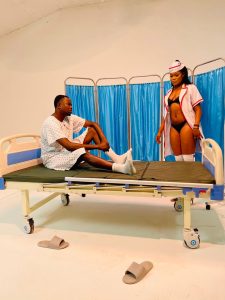 "Stamina" his last released song just got served with the audience as the most appropriate and hottest video stemming from Ghana.
Serving very raunchy lyrics but yet playing his maturity game with his diction through puns and similes, Field Marshall defines himself in this video as a Ladies' Man with a lot of stamina.
The purpose of the song is to encourage (more, African) men to engage in organic ways of preserving stamina to make love to their women. In recent times, there has been quite a high number of conventional aphrodisiacs on the market, many of which Field Marshall thinks have bad side effects in later life or after long use.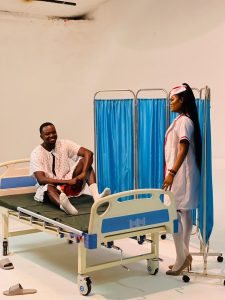 The "Stamina" video defines that as well as sells the beauty of African women 'indoors'. He also subtly touches on the topic of polygamy or Gallis life — a man openly declaring affection for more than one lady and staying responsible with them — a thing he says is the embed of African heritage.
The song was produced by MOG Beatz and Video was directed by Kojo Myles.
You might want to watch the video here on YouTube (below):
Stream "Stamina" on Digital Stores below:  https://fieldmarshall.lnk.to/StreamStamina
Listen on Audiomack: https://audiomack.com/fieldmarshallmusic/song/stamina-mogbeatz
Listen on Spotify: https://open.spotify.com/track/1Dk8gd9OqSlMYIIVv1rxPJ
Listen on Apple Music: https://music.apple.com/gh/album/stamina/1581907839?i=1581907840
VIDEO CREDITS:
Artiste: Field Marshall
Models –  @annabel, @efuamodel, @togoborga @trinitydancers
Stylist: @ovafashion4
Co.-Producer: @princess
Editor: @kojomyles
Prod. Design: @elorm
D.O.P: Bimpong Kojo Myles
Make-Up Artist: @Clarksglam
Colorist: @kojomylesvisuals
Effects: @kojomyles
Directed by: @kojomyles