Avatar Star Zoe Saldana – Only Actor With 4 Movies in $2B Club – Humiliates Marvel, Says She 'Only Works With Directors That Don't Underestimate Her Intelligence'
Generally in the scheme of things, many stars from the Hollywood industry either have a couple of movies that they have worked on which have become super blockbusters during their run in cinemas, but Zoe Saldana is a whole different being when it comes to being part of movies that have been part of the billion dollar club. She rules the scene in this regard, where she is the only actress in the entire industry that has played a part in four $2 Billion films.
In almost all of them, she played the role of a major member of the cast who was at the front lines during the entire production process of those films. From being a part of the original Avatar, which still reigns supreme as the highest-grossing film of all time at the box office, to films from the MCU, there is no one that can compare to her accolades in this regard. In a recent interview, she reveals what she does that gets her into the films that make bank at the box office.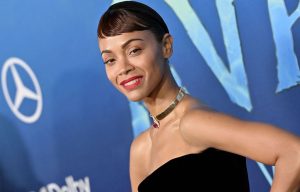 If there has been a super hit film that has broken box office records, then you can bet your bottom dollar that Zoe Saldana has been a part of that movie/franchise at one point in time. From playing the role of Neytiri in James Cameron's mega-blockbuster Avatar to playing the role of Gamora in the MCU and Nyota Uhura in the Star Trek reboot series by J.J Abrams. Thus, she's a veteran in the industry that knows how to turn a film into a success.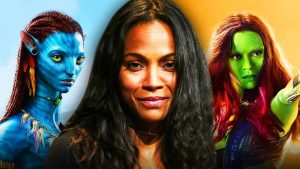 And for the success that seems to follow her performances, she agrees to work with directors that treat her like an adult who knows what she's doing with her script and how she should do it to make her appearance leave a lasting impression. During an interview with InStyle, she talked about how she knows when to be discrete with her scripts, while also taking subtle digs at Marvel Studios, who have a stringent policy to keep their upcoming movie scripts a secret. She said:
"I really enjoy working with filmmakers that don't underestimate my intelligence and know that I am an adult. I will be discreet. It is as important to me as it is for him or her that I don't let these scripts out of my sight."
She understands that with stringent borderline to guide an actor, they should also be given a certain amount of artistic freedom to truly make the most of their talents.
Despite all the success she has got from all the movies she has done, it has come with a cost that she feels every day. Being a part of 3 billion dollar franchises at the same time will take a toll on a person, and it seems like she still is in for a long ride. After her recent movie Avatar: The Way of Water crossed the $2 Billion mark at the box office, she has prepared to be featured in the upcoming Avatar 3 and Avatar 4. Along with this franchise, she might also make appearances as Gamora after the upcoming Guardians of The Galaxy Vol. 3.