Ghanaian Hiplife musician Kwame Nkansah, has descended on some gospel musician he claims they're ungrateful for a song they refuse to give accurate credit to him for being the writer.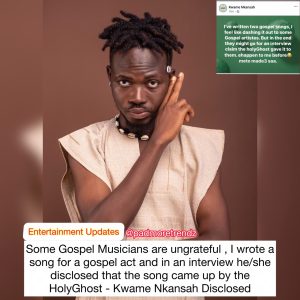 According to him, he personally wrote a gospel song for a certain gospel singer and in an interview when ask whether someone  wrote the song for him or he did but the (P3p33p3) hitmaker got a shock of his life when the unidentified person denied him of the credit.
Read the post hear.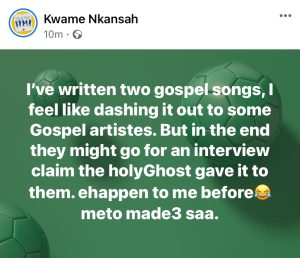 Kwame Nkansah has released some couple of songs in this month including "Welcome To January" freestyle which got the whole internet users talking and jamming to the song.
Watch the video here.