A decade in existence filled with many achievements in the music world, Lynx Entertainment a renowned record label in Ghana introduces the new talents and faces for the next project.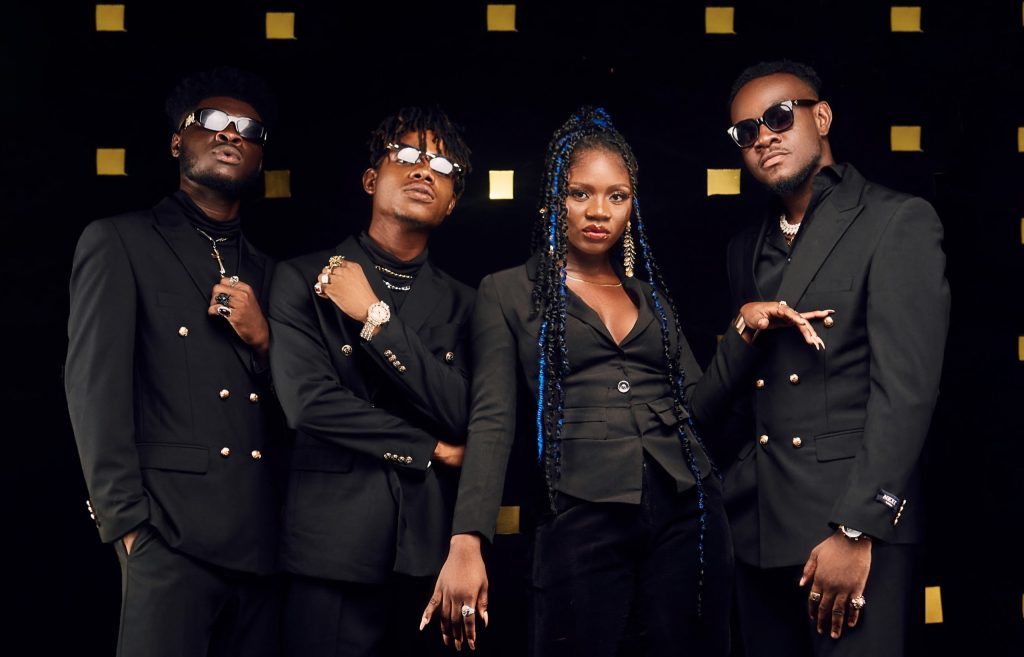 Housing and birthing a chunk of Ghana's global stars; Mz Vee, Eazzy, Kidi, Kuami Eugene to  name a few, the label is taking on a new challenge and is prepared to dominate for another decade.
Making the official statement on their socials; Boi Jake, DSL, St Lennon and Maya Blu are the four new talents to tackle and pioneer the next generation project.
Kicking off this project with a joint EP titled 'Coning Soon'. The EP features all four artistes; ready to make a statement and become the new 'lords' of Ghana's music.
Releasing the first single 'New Lords' off the 'Coming Soon' EP with its official video few ours before the EP going live to the entire world. 'Coming Soon' is available on all digital streaming platforms.
Watch 'New Lords' HERE…