Ghanaian singer – songwriter and performer, Fameye has introduce a new tune dubbed "Questions" to mourn the sadden death of Ghanian former Black Star player Christian Atsu who dead from a very disturbing earthquake that occured recently in Turkey sending people to their early graves without saying a goodbye to their families.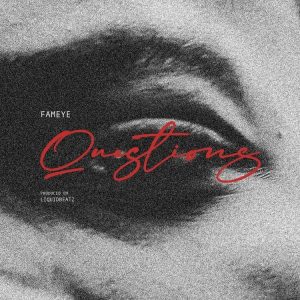 His demise has resulted in many paying him glowing tributes and one such person is singer Fameye who is doing so with a new song, Questions, recorded by sound engineer, Liquid Beatz.
Atsu, 31, was found dead on Saturday morning, February 18, 2023, following an earthquake measuring 7.8 on the Ritcher scale hit Turkiye on February, 6.
On the song released yesterday, February 22, Fameye questions God on why bad things happen to good people.
The emotional song, according to Fameye is not for partying but a good time for people to reflect on life and how impactful their lives should be.
In an interview with Graphic Showbiz, the Nothing I Get hit-maker described the death of Christian Atsu as a painful one for which he had no choice than to do a song in honour of his memory.
Asked if he knew the Hatayspor forward personally, the 2022 VGMA Song Writer of the Year said he was only friends with him on Instagram but had heard and later read about his philanthropic projects.
"I never met him in person but we linked up a couple of times on Instagram. So many people died after the earthquake   but why is everyone talking about Christian Atsu? I believe that is happening because he had a good heart and touched many lives.
"To family, close friends and associates, I wish them all the best. They should take heart during this trying times. It is not easy to lose a loved one", he stated.
Questions is a groovy soundtrack to enjoy and feel-good, the famous Ghanaian singer, Fameye did justice to the tune. He is also favored with several breathtaking singles like Mercy, Don't Worry, Susuka, just to mention a few. LiquidBeatz was resposnible for the production of this tune.
Fameye https://open.spotify.com/track/2UyyeyrMMa6xeLTahzJ3WY
Also watch the video on YouTube by clicking on the link below