Founder of Life Assembly Worship Center, Reverend Christian Kwabena Andrew popularly known as Osofo Kyiri Abosom has propose marriage to Ghana all time screen goddess and media presenter Deloris Frimpong Manso also known as Delay for short.
For the past few weeks ago, the Man Of God has been trending on social media in the case of impregnating his church members and also devoicing his wife for same reason he sees it to be normal.
In an interview with Delay on the "Delay Show" Osofo Kyiri Abosom confirm he has part ways with his wife respectfully and he's expecting another child out of his marriage.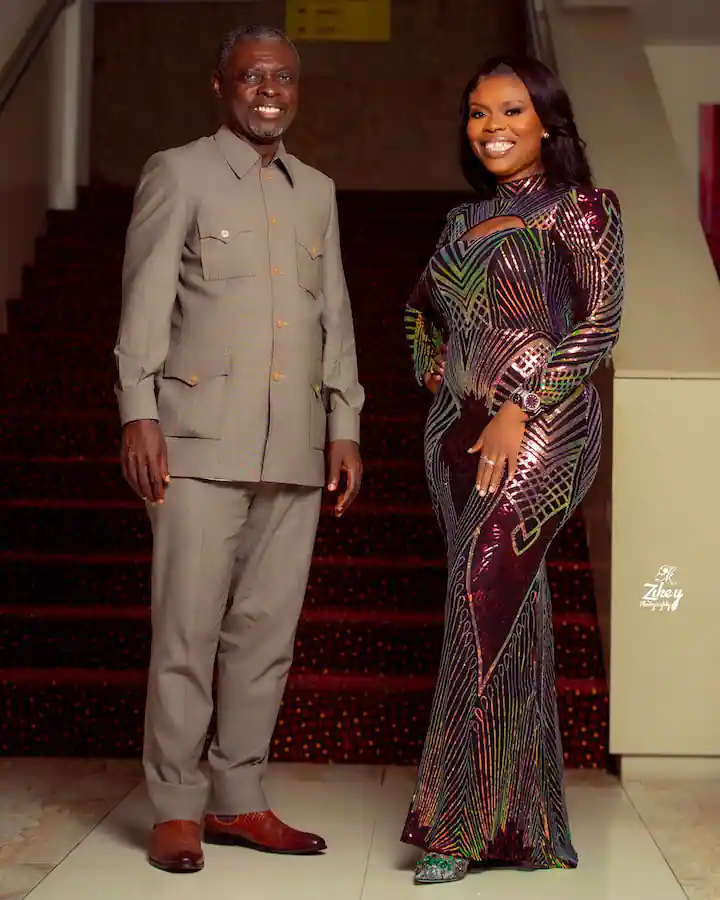 He said, "so, are you saying that because I am a pastor, I cannot give birth outside of marriage?" He jump in defense of his decision. 'Delay what do you mean? We will have a child, and there is nothing wrong with it if you are interested."

Delay in shocked asked if Kyiri Abosom was asking her to be his third wife, and he said yes. "Have you included me on your list?" Delay asked. "If you come to me, I will receive you with open arms," he said in response to Delay's question.

"So, do you think I'll be your third wife?" The godly man responded, "Yes, you will be the third wife and you will have a different assignment," Kyiri Abosom said.
Osofo Kyiri Abosom earlier in his interviews the media narrated how his wife left him after finding his cheating affair with other women in his church which resulted in having a baby out of the marriage.
He's one of the few pastors who are daring to change the country if voted in power as president of the republic of Ghana.