Nigerian Grammy Award-winning, superstar Wizkid  has added another yet to happen performance already to his name on one of the world biggest stage Glastonbury Festival  2023.
The "Bad To Me" hit maker will be performing alongside with the American rapper,    Lil Nas X     and other top artists around the world as well.
Other acts on the line-up include Lizzo, Lana Del Rey, Lil Nas X, Manic Street Preachers, Wizkid and Blondie.
Singer-songwriter Cat Stevens will play the coveted "legend slot", previously occupied by Kylie and Dolly Parton.
The Sunday afternoon set traditionally draws one of the festival's biggest audiences, with Diana Ross attracting an estimated 80,000 people last year.
Blondie will take to the Pyramid stage immediately after Stevens – effectively creating a "double legend" slot.
But Sir Elton is likely to be this year's biggest attraction, as he draws the curtain on six decades of live performance.
"It's a massive, massive coup for us to be able to get him here for the end of his tour," festival organiser Emily Eavis told the BBC.
"And he's really up for it. He's been on the phone with loads of brilliant ideas and he's just fired up about it."
Tickets for the festival sold out just 61 minutes after going on sale last November, despite the price rising to £340.
However, returned and cancelled tickets will be put back on sale closer to the event – typically in late March or early April.
Organisers are also raffling 10 pairs of tickets to raise money to for the DEC Turkey-Syria Earthquake appeal, with entries open until 8 March.
"We've got five days left and we're nearly at £800,000, which is incredible," said Eavis. "Hopefully we're going to make some big leaps in the next few days".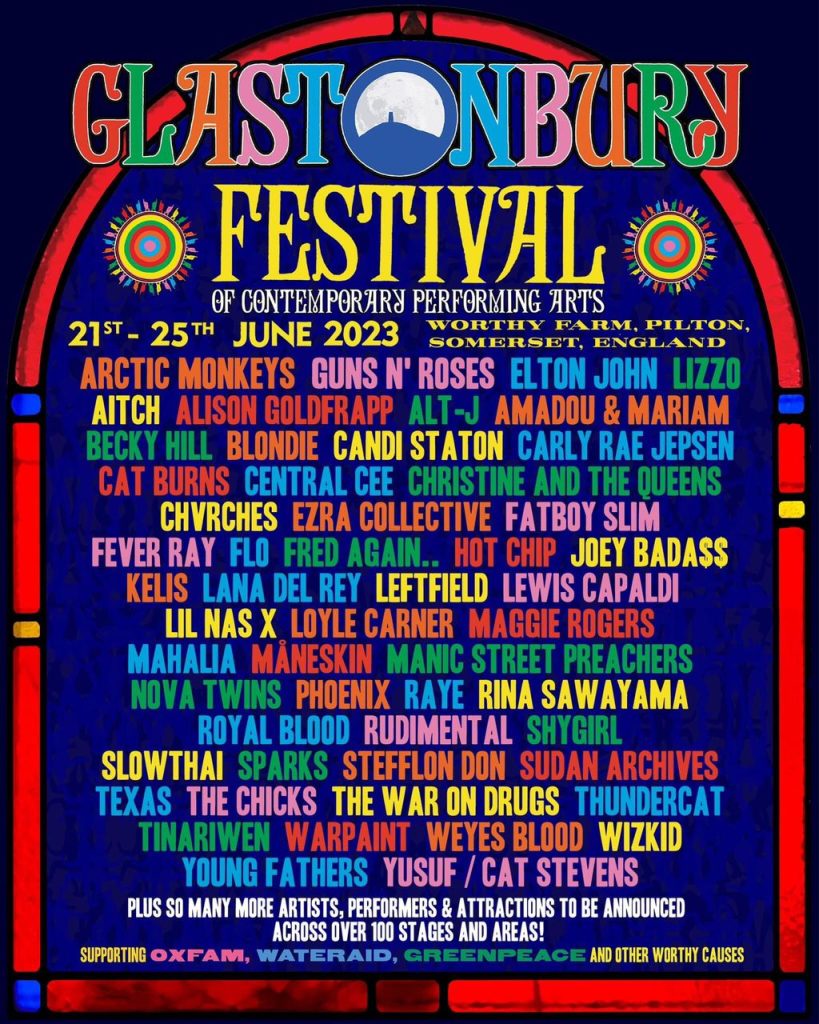 In the meantime, she is still in the process of confirming more acts for the line-up. And she said she can't wait to throw open the gates to her family farm again in June.
"When we came back after two years of pandemic lockdowns [last year] there was an amazing energy," she said.
People behaved differently. They were so up for it. They didn't stop. They wanted to be at everything. You could feel the love and the joy and it restored my faith.
"I think [Glastonbury] is still a beacon of hope and love and all those positive things. And that's the way it's got to stay."
Source: BBC News