Ghanaian-based Netherland singer, Nana Fofie double her steps as she got herself a record deal with American female rapper, Nicky Minaj.
The "Red Ruby Da Sleeze" hitmaker revealed this on her QueenRadioShow episode.
The list of the artists that have been recruited onto the new record label includes Jamaican's Skeng who recently was shooting a music video with Nicky Minaj through her carnival vacation in Trinidad, Bronx Rapper London Hill, Rico Danna, and Nana Fofie.
The Trinidadian rapper is the first woman to have her own record label.
She fell back, she had a baby. She did the mother thing, the wife thing, all that… But now, Nicki Minaj is ready to put her foot on the music industry's neck once again.
2022 saw her begin an impressive comeback to the rap game, and this New Music Friday (March 4), she dropped off her first single of the year, "Red Ruby Da Sleeze," much to fans' pleasure. Of course, that wasn't the only big announcement she had in store for us this weekend.
The 'Queen Of Rap' further discloses that she has already signed four talented artists from different countries each of them bringing something unique to the label.
First up is Dutch Ghanaian singer, Nana Fofie, who was present in the studio with Minaj as she was doing her Queen Radio broadcast.
Nicki has been a big fan of Nana Fofie over the years and has repeatedly expressed her love for her sound.
About Nana Fofie
Nana Fofie is a 31-year-old Netherland Ghanaian music artist best known for songs such as "Special", Peru Mashup" and Gonn Do. Her music is a never before heard combination of European and African tones.
Nana Fofie was born on the first of June 1990 in Rotterdam, South Hollands, She was born in a household of four children in a Ghanaian family based in the Netherlands. Her mother's name is Florence Acheampong Fofie while her father's name is not known.
The singer-songwriter who has been exploring her musical talent since early childhood took it to the world in 2017 by releasing covers on YouTube.
Her presence as an Afro-European musician is both unusual and invigorating, and she has developed her style, Afro R&B, which combines modern R&B components with her Ghanaian background.
Nana, who describes herself as "just an ordinary person who likes to sing and compose music," is also the delighted mother of her adorable son Isaiah.
No one can match her in terms of mood, style, attractiveness, and personality. Her unique combination of European and African ideas is one of the reasons for her success. Nana's greatest influences are her late father and Lauren Hill, her hero.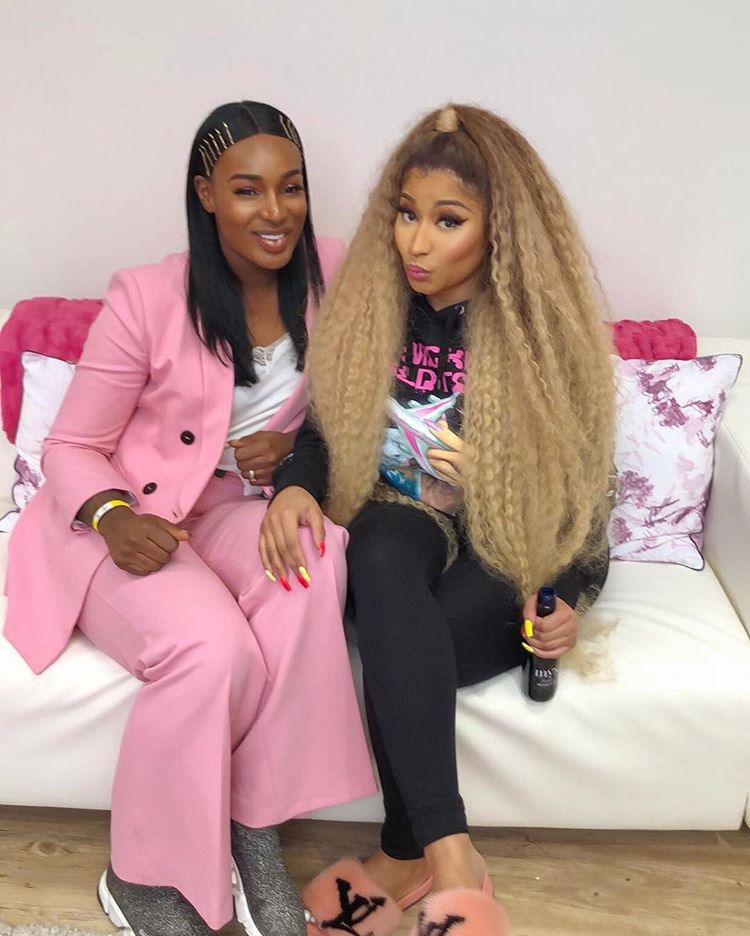 One of her primary aims is to become an inspiration and role model for the younger generation. Several record companies, including Universal Music Group, Topnotch, and Eazi Corps, have expressed interest in working with Nana as a result of her accomplishments.
Aside from music, Nana Fofie is dedicated to carrying out her father's ambition of constructing a school for orphans in Ghana through the 'Fofie Foundation.'
She has established herself as one of the few female "Afro-European" artists as an independent recording artist.
Popular Releases:
Gonn Do – 2021
Carefully – 2021
J'en Vaux La Peine – 2021
Yeno Ntem – 2020
Undeniable – 2020