Santrofi is a group of well-known young artists in Ghana's music circles who are quite emblematic of the new vintage-inspired Highlife, Highlife Funk, and Afrobeat.
Santrofi is a modern highlife band from Accra, Ghana. It was founded by bassist and producer Emmanuel Ofori. Ofori became a band leader after playing will well-known Ghanaian artists such as Ebo Tylor, Pat Thomas and Kwashibu Area Band.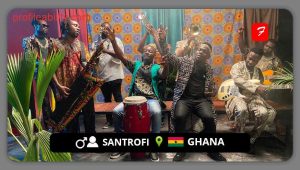 Their goal is to honour classic highlife music in all of its forms and fusions, from early Afro-Cuban and calypso strains to funky soul workout and Nigerian influences of Afro-beat and Juju grooves, all expertly executed with the requisite rippling guitars, tight horn section, driving percussion, and fine harmony vocals.`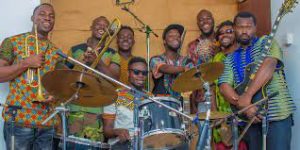 Santrofi is admired for its visionary clarity as well as the transforming beauty and force of its music Santrofi's debut album, "Alewa", depicts the impact of Ghana's Highlife music's journey through several, yet interwoven eras.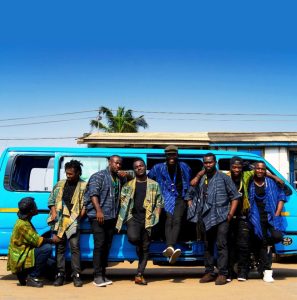 Emmanuel Ofori lays the bass guitar, electric lead guitar, rhythm guitar and lead vocals; Nsoroma; Bernard Gyamfi plays the trombone and Larbi plays drums and vocals, Victor Nii Amoo on drums, Emmanuel Boakye Agyeman on organs, fender Rhodes and vocals.