TikTok has become a go-to platform for discovering new music. Record Labels, music marketers, artists, and other creators are all flooding the app with songs.
Here's a full breakdown of djashmen.com's recent coverage of TikTok's impact on the music industry.
TikTok is an essential promotional tool for music artists and record labels, songs can rise up organically on the app even if they've been outside the mainstream for decades. Marketers can also hire influencers to help a song take off, sparking a wave of user-generated posts from their fans. And some artists even set up private listening sessions with TikTok Influencers in the hope that it will help new songs gain steam on the app.
The company has a global team that works with artists and record labels to negotiate licensing deals with rights holders and builds new ways for TikTok to convert its cultural influence into recurring revenue.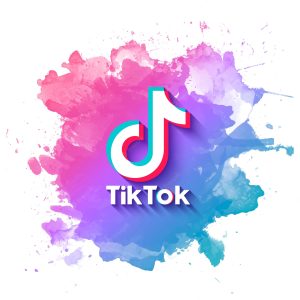 "TikTok has really become a critical part of the artist's storytelling".The industry's attention on TikTok isn't unfounded. Songs that trend on TikTok often end up charting on the Billboard 100 or Spotify Viral 50. And 67% of the app's users are more likely to seek out songs in music-streaming services after hearing them on TikTok, according to a November study conducted for TikTok by the music-analytics company MRC Data.
TikTok has become a hub for labels to promote both new releases and back catalogue tracks. And a new cohort of social-media music marketers has sprung up to support promotional efforts on the app. Paying creators to promote songs on TikTok, song promo deals between music marketers and influencers have become an important source of income for TikTok creators. Some users can earn hundreds or even thousands of dollars for a single video where they promote an artist's track. According to Jesse Callahan, founder of the upstart marketing firm Montford Agency, He said, "Music Marketing on TikTok is Huge, it's a big way that labels have the last couple of years. It's also a big way that creators have made a lot of money".
Hiring micro-influencers for song campaigns.
As TikTok's user base has grown and content has become more saturated, marketers are turning more to micro-influencers over superstars for song campaigns. The way the TikTok algorithm works, it's hard to know what's going to be successful. Instead of paying a premium for a Dj or radio station, you could pay a micro-influencer and their TikTok could get 10 million views. Because of this, it's betters to cast a wider net.
As we grow up each every day in our daily life, technology also upgrades itself,  and it's for sure it won't last forever but now that we have realised its impact on the music industry, we should, at last, give those influencers the room to show as how far they can also help promote our music to the large market out there. I feel we are honestly taking the app and its users for granted.
TikTok influencers add vibes to artists' songs to make it lyrically want to listen more and again and again depending on how the influencer approaches the song with his or her demeanour. It also adds dance to make the song so enjoyable.
But then, some artists like Kofi Kinaata for instance whose songs always have an impact on people's lives won't make it to the top 10 charts if their songs don't pass through the app (TikTok). This particular artist has a mechanical way of penetrating into people's hearts through his music and there is no doubt about it. It's good TikTok has come and we should make use of it positively and know if your song is good and can be relatable, it will generate attention for you without approaching any TikTok influencer, Dj or media personnel for promotion, good songs promote themselves. Our entire music catalogue is effectively tracked on a daily basis.
Writing songs specifically for TikTok.
while TikTok is often a go-to platform for promoting a new release track., some artists incorporate the app even earlier in their creative process.
Canadian rapper Tiago Garcia-Arenas built a following of 4.2 million fans on the app by writing songs that directly referenced the app's popular memes and trends, effectively gaming its search and content recommendation algorithms.
"I tried to understand the platform, I kept doing these memes because I saw that it worked", He said.
These creators are needed in the process. They're just as important as all the relevant stops when you're going to tastemakers because they really are the audience that's making or breaking music right now.