South Africans mourn the death of 'How to Ruin Christmas' star, Busisiwe Lurayi
The renowned South African actress was found dead on Sunday, July 10, at her home, and the news was confirmed via her agency, Eye Media Artists, on Monday, July 11.
The agency shared a family statement on Instagram.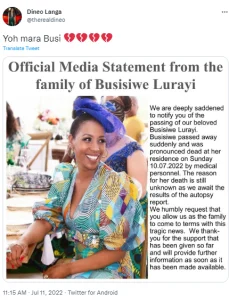 The reason for her death has not been revealed.
South African stars and the general public have been pouring out their hearts on social media for the late actress.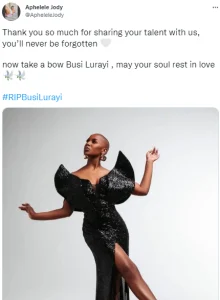 Busi starred in TV shows like City Ses'La, Sokhulu and Partners, Wild At Heart and most recently on Netflix Original How To Ruin Christmas. Fans from all over the world have gone on Twitter to mourn her.