For some months now Arsenal defensive midfielder Thomas Partey has not been his normal self after his Muslim Girlfriend accuses him of rape after he refused to marry her.
It was reported that Thomas Partey is currently on bail in a custody in London over the rape allegations made against him.
Although the news is not yet confirmed a Ghanaian on Twitter claiming to be the Footballer's friend alleged that Thomes Partey and his girlfriend, Sara Bella are not on good terms.
According to the source, he revealed that the allegations came up after Thomas refused to get married to his Muslim Girlfriend.
It also stated that due to the annoyance, she picked up the phone and called the Police claiming that Thomas raped her.
It was also recalled that Thomas Partey made headline weeks ago after he announced that he converted to a Muslim due to the love he has for his girlfriend.
Read the Tweets below…….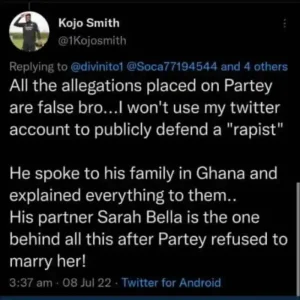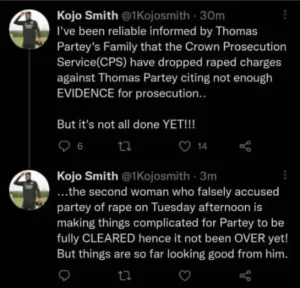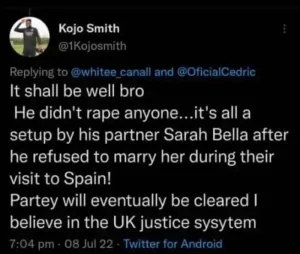 But all these claims seem not to fall in favour of Thomas Partey as his Moroccan girlfriend drops more alleged evidence to prove her stance in this case. According to Bella, she said Thomas Partey forced her when he knew very well that she was drunk and unconsciously unable to move either, even though he was her boyfriend and didn't like what he did to her at least he should ask or waited till she waked up.